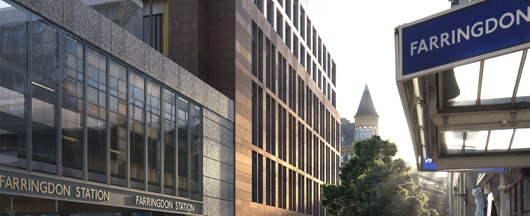 Currently Europe's largest infrastructure project, Crossrail is one of the most amazing, large and complex projects ever undertaken in the UK, delivering 118 km (73 miles) of new, modern railway linking Maidenhead and Heathrow in the west to Canary Wharf, Abbey Wood and Shenfield in the East.  That's 10km longer than the Channel Tunnel Rail Link and involves 21kms of twin tunnels right under the centre of London.
Crossrail will improve the speed, regularity and comfort of your journeys across London, with 37 connections, nine of which are brand new station structures.  There will be 24 trains an hour, or a train every two and a half minutes during the rush hour and some 200 million passengers will use Crossrail every year.
On a Monday morning in December 2018 Crossrail will add 10% to London's rail capacity, providing a direct link between all of London's key employment, leisure and business districts – Heathrow, the West End, the City, and Docklands – helping the regeneration of areas around the stations, by improving accessibility, bringing shorter journey times, and giving employers better access to a larger, more highly skilled labour market.
The nine new stations we're building are at Paddington, Bond Street, Tottenham Court Road, Farringdon, Liverpool Street, Whitechapel, Canary Wharf, Woolwich, and Custom House.
Farringdon in particular can expect to can expect to emerge as a destination in its own right, since this is where Crossrail will meet the new Thameslink line as well as existing tube services.  At peak there will be 140 trains an hour through Farringdon and it will be possible to directly connect with all of London's main rail stations and three of London's five airports (with just one change connecting the other two).
As well as building new railway infrastructure, Crossrail will also be developing more than 3m sq.ft of office, retail and residential space above and around our stations, which helps reduce the overall cost to the taxpayer, along with some £90m of public realm improvements to integrate the stations with their local communities.  We have two major property development schemes proposed at Farringdon.  The first will provide some 200,000 sq.ft of offices on six storeys above the western ticket hall allowing for improved views across to St Paul's cathedral and delivering a fully pedestrianised environment and new retail units for Cowcross Street.  The new eastern ticket hall, opposite the eastern end of Smithfield market on Lindsey Street presents the opportunity for five floors of offices above the station, delivering about 120,000 sq.ft and creating a dignified and well-proportioned backdrop to the historic market building, complemented by an urban realm design which prioritises pedestrian movement.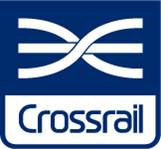 Thank you to Ian. To find out more about Crossrail, visit their website at www.crossrail.co.uk.
Alternatively, to find out more about available office property in the Silicon Roundabout area contact Kushner here.