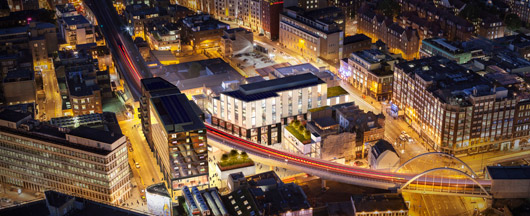 Chris Patience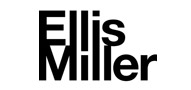 Partner at
EllisMiller Architects

Imagine cities enclosed by a super scale mega-structures smart enough to control light and heat, collect water, generate energy, and protect its inhabitants from an increasingly volatile climate. A little Stanley Kubrick perhaps, possible in ten years for certain. Thanks to immensely sophisticated and powerful technologies, we now have access to amazing new materials, such as super strength carbon nanotubes and 'smart' glass. Real physical engineering holds the key to creating a zero carbon sustainable future.
Stuart Piercy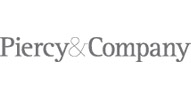 Director of Piercy&Company
www.piercyconner.co.uk
I often worry about how we will actually make our designs, particularly if we are exploring new ideas on materials or complex forms. Digital tools are actually bringing us closer to the fabrication process and also opening up possibilities that traditionally limited our thinking. An example recently was for a church door handle that we wanted to appear as if it were growing from the door in a single piece. In the end we actually created a 3D model and fabricated it ourselves using a CNC machine. The implications are that the UK can once again become the manufacturing heart of Europe by embracing digital fabrication technology. We refer to this shift as Arts, Crafts & Technology.
Rab Bennetts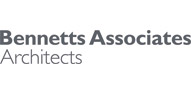 Founding Director
Bennetts Associates Architects
Our office was once a barn, a printworks, a restaurant and is now an architectural studio. The idea of designing for one function is as unnecessary as it is unsustainable. If it's an interesting place people will adapt, especially in an area of young entrepreneurs and tech start-ups. The conversion of existing buildings into loose-fit, multi-purpose spaces is a large part of the future; less iconic, less corporate, less expensive but far more appropriate.
John Drew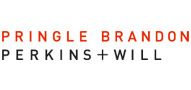 Principal of Pringle Brandon
www.pringlebrandonpw.com
There are two counter trends in the future of the office pushing in opposite directions for the same reason. Thirty years ago it was predicted that technology would allow everyone to work from home. That hasn't happened because no-one wants to sit at home, their friends their social life begins at work. That idea is now eroding the meaning of the office, work has become a 24/7 thing, It starts with a croissant and ends in a night-club. That's why Shoreditch is so great.
Gavin Hale-Brown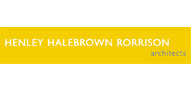 Principal of Henley Halebrown Rorrison
www.hhbr.co.uk/
Innovation in architecture is endless. We can 3D print to built form, use phase change materials in heating and cooling systems and build digital models that incorporate all the construction information on a building that is ultimately constructed from a computer monitor. However the great innovation will be how people use buildings, how they challenge the built environment and expect more of the spaces created for them. 'Consumers' understanding they can – and should – demand more will be the innovation.
David Bickle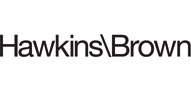 Partner at Hawkins/Brown
www.hawkinsbrown.com /
As our world becomes more virtual, less intimate, physically disconnected, restless and viewed through a pixelated lens, innovations that support our basic human emotional and physical needs will float to the surface – ones that promote and encourage real sociable behaviour, intimacy and authentic experiences will be sought and cherished. In our experience innovation is brought about by chance encounter and is facilitated by an architecture of exchange and collaboration. Keep it social is our answer!
Thank you to John, Stuart, Rab, Chris, Gavin and David.
To find out more about available office property in the Silicon Roundabout area contact Kushner here.