Yes, The Hoxton is up for sale.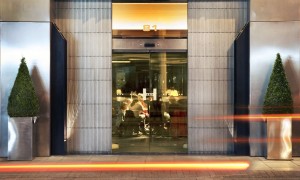 Set up in September 2006, Sinclair Beecham, founder of Pret a Manger says, "With The Hoxton, we have demonstated that quality does not need to be expensive and can be highly profitable.Now is the appropriate time for the original investors, who had the vision to back this concept, to seek an exit and for new owners to take the hotel forward".
The hotel has made a name for itself as a result of its innovative approach to sales and marketing, periodically it sells rooms at £1 per night and this attracts huge interest and demand in the Hotel. It has helped put the Hoxton area of the Silicon Roundabout on the map. Lets hope any new owners maintain the approach.