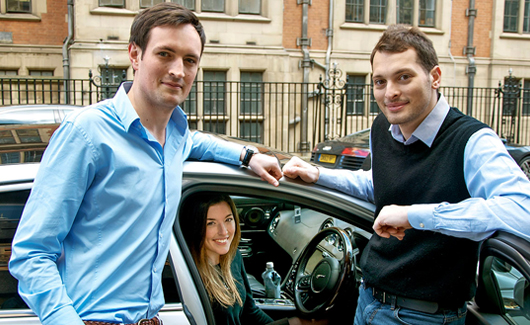 Carwow is expanding the way Britain buys cars. We've taken the existing car buying process – in which new car buyers have no choice but to travel to dealerships and haggle for a good price – and turned it on its head, so that dealers compete for the business of the buyer. Customers pick the car they want, with the exact spec they'd like, and Britain's best-rated dealers send their best offers.
As with the existing car buying system, the customer still buys directly from the dealer, but by providing up-front offers, we've eliminated the hassle associated with haggling for both dealers and car buyers. We're also empowering customers, offering transparency in pricing and ensuring they get a fair price. We're already working with 20% of Britain's manufacturer-authorised dealers to improve the way the country buys new cars.
We think it's the next step forward for car buying. We don't haggle for phones or watches or clothes – why should we haggle for new cars?
We've raised £6.2m so far from Balderton Capital, Episode 1, and Samos Investments, which we've used to bring more dealers onboard and develop our team. In the past year alone, we've grown from a team of five to over 30!
We don't currently have much competition, but are working fast to plant our flag and own the new way of car buying. Our upcoming TV campaign will increase awareness, as well as bringing carwow to Britain's new car buyers.
James Hind


CEO
Carwow