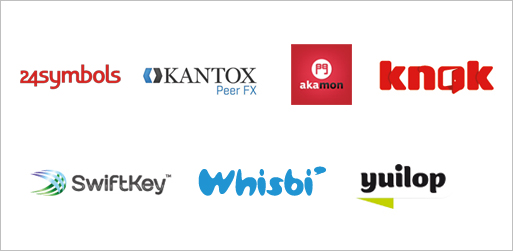 Justo Hidalgo
Co Founder, 24 symbols
www.24symbols.com

The global aspect of any digital business and the flexibility of digital ecommerce provide unprecedented opportunities for new ventures and business models. But these same advantages also mean first comers have the opportunity of coping entire markets by themselves if they execute well enough. Finding niches becomes increasingly difficult as the bigger companies learn to manage the digital adoption life cycle. But they exist and new ones are created as user needs and technologies evolve over time!


Philippe Gelis
CEO at Kantox
www.kantox.com

On one side, in almost any industry, the competitive landscape has changed or is changing quicker than ever because of technology and because of the internet. Old business models have been broken and new business models appear everyday, so building a lasting company and a lasting business model generating sustainable revenues is really hard. Think about the press industry, think about the music industry, think about the movies industry… But on the other side, thanks to the Internet, it is possible to build monopolies generating huge and sustainable revenues / profits quicker than ever. Think about Google, think about Facebook.


Vicenç Martí
CEO at Akamon Entertainment
www.akamon.com
Akamon was founded in July 2011 with the vision of bringing the best experience possible to social casino gamers in Southern Europe and Latin America. Thus we have been an active participant in how the USD 3 billion (according to Morgan Stanley) social mobile casino gaming industry has been taking shape. After two and a half years of what has been a great story, we are in a good position to reflect on some of the trends we are seeing:
– The shift to mobile is unstoppable and paradigm shifting for everybody in the gaming and in general in the app economy: this will create new winners and losers, as not everybody will adapt fast enough. Monetizing in the mobile app ecosystem is not difficult in itself, but doing so profitably is becoming harder and harder. One of the key elements in this added difficulty is the sky-rocketing increases in cost-per-installs, or CPI´s, due to the competition from newly born giants such as King and Supercell, who, using their financial muscle, drive CPI´s upwards, turning the economics into a much harder proposition.
– There seems to be a mobile platform winner after all, since the market share Android is reaching is creating a gap with IOS that will be difficult for Apple to regain. While monetization per user is still substantially better on IOS, new winners who understand the intricacies of the Android platform such as how to market effectively apps to Android users will emerge as well.
In all, we see plenty of opportunities to establish a revenue-generating business today, and even a profitable one despite the competition and the increased costs. However, teams leading startups today need to understand that adapting to constant change must be built into the DNA´s of their companies and that for the most part, digital business will be either Mobile or won´t be.
Juanjo Rodríguez
CEO at Knok
www.knok.com
Building a startup is easier than ever; building a sustainable, profitable digital business is very, very hard. Your enemy are not the incumbents or the lobbies; your toughest challenge is not finding the right product for the right customer; the real breakthrough is being able to build a competitive advantage, something that your competitors can't just copy. This is incredibly hard, because the same forces that let you start a great company from scratch are the ones that let anyone else do it too!
Jon Reynolds
CEO at Swiftkey
www.swiftkey.net
'In an industry like tech everything happens at a fast pace so senior management and developers have to constantly stay on the front foot. The size of the company doesn't protect you from this change – you only have to look at the likes of Blackberry and Nokia to see the impact this is having for many of the major players in this space. However established your business, there's a constant urgency to keep striving for new concepts and products otherwise you'll just get left behind. It's this sense of urgency that in part explains the impetus behind one of our core values as a company – the desire to maintain innovation and creativity throughout everything we do.'
Jon Smith
VP, Marketing at Whisbi
www.whisbi.com
Not at all, doing business well will always drive revenue – the only challenge digital brings is that you have to evolve your business quickly and effectively to stay ahead of the competition and ensure that you're utlizing technology in the best way. With digital comes instant distribution and awarenesss of your brand, reputation, products and services – the speed of digital word-of-mouth (or more accurately word-of-click) is rapid, if you've got a winning product, customers will get to know about it fast. If there are issues (be it product features, pricing or even the quality of your customer service) you'll also know about it fast – the sustainable revenue generating business models belong to those companies who are plugged in to what the market is saying about their product and reacting to this with digital speed.
Jochen Doppelhammer
Founder & CEO Yuilop
www.yuilop.net
The way i read it, I'd actually say the opposite.
in an evolving digital age it's becoming not easier, but more feasible to create a sustaining business model. Cost are dropping at all ends, software, technology and also services … allowing to disrupt existing business models in any category. There is probably no business problem that can not be solved by technology/software … and because of acceleration of technology the change is almost always disruptive … that's true .. often, breaking old models and reducing workforce.
And on the revenue side the increasing penetration of digital life means more revenue opportunities … take advertising or retail … we're still only migrated a small part to digital. so we're not at the early beginnings anymore, but in the accelerated growth.
Thank you to Justo, Philippe, Vicenç, Juanjo, Jon, Jon and Jochen.
To find out more about available office property in the Silicon Roundabout area contact Kushner here.