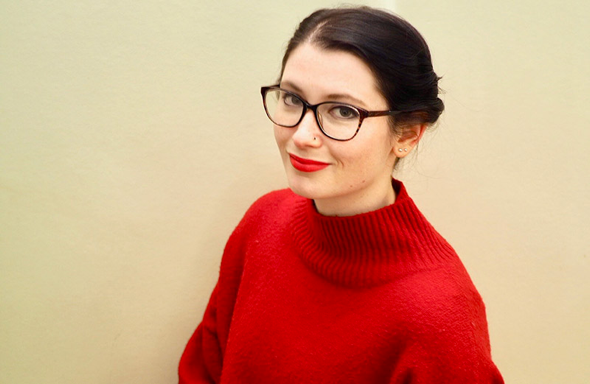 In 2015, sat in a restaurant in SoHo, a group of my friends couldn't contain their mirth. "You're building a platform for government… innovators? Isn't that an oxymoron?!" They weren't alone in their scepticism. Trust in government has been in freefall for years, and stereotypes abound. The crusty bureaucrat, gleefully encircling our lives with rules and red tape, or the duplicitous politician, sneaking around Westminster and expensing new bathtubs. Across the pond, government is portrayed as House of Cards, or as one entertaining podcast host has it "the plot of House of Cards with the cast of Veep." The tech industry has hardly helped matters by violating user data and enabling the spread of targeted misinformation about people, politics and policies.

Not despite this, but because of this, Apolitical built a global platform for government, with a goal to become the one-stop-shop for all of the public service's policy and skills needs. Whatever you think of its present state, there's no question that government has its bureaucratic hand in the world's biggest impact cookie jar – with not only a say in, but the first mandate for, almost everything we should all care about – health, education, equality, the environment, justice. It's an unparalleled opportunity for those of us who want to do good, and do it big.
And what an opportunity it is. It's not the case that there aren't good people or good solutions in government, but rather that there's a distribution problem: there are pockets of enormous promise,
but they're hard to find out about, let alone learn how to replicate. In an era where, from the comfort of your bed, you can find out the opening hours of a flower shop in Edmonton or the quality of pizza dough at a little place in Milan, it's still almost impossible as a migration officer to find out who does your job in Calcutta or what their approach to caring for trafficking victims is. Of all the sectors that could have been left behind by digital transformation, it was arguably the most important one of all.
It's 2019. We now have verified members in more than 170 countries, from mayors, ministers and former heads of state to young policy advisors and data scientists. Apolitical's members power the Apolitical platform. They share ideas, expertise and learn alongside one another. They open up about challenges, give talks and post case studies. This is already having enormous impact; helping an Australian city to integrate refugees, a UK local council open up their data and briefing South American leaders on how to fight corruption. Citizen engagement is one of our most popular topics, with those in government opening up about lessons learned from crowdsourced constitutions and participatory budgeting pilots.
For people to trust government in the digital age, government needs to be properly equipped. Equipped to learn about what's working, connect with partners and due diligence its policies. It needs ways to reach citizens where they are, to talk to them directly and build real, two-way relationship. Apolitical is here to help.
In a world which no longer trusts tech companies either, we want to be a new kind of organisation – one that champions the kinds of values in the workplace that we want government to champion in the wider world. Values like internationalism – our investors are from five continents – and diversity. The latter has become part of the conversation at last, but it's still unusual for a woman like myself to be running the product team, and the two female co-founders are more unusual still.