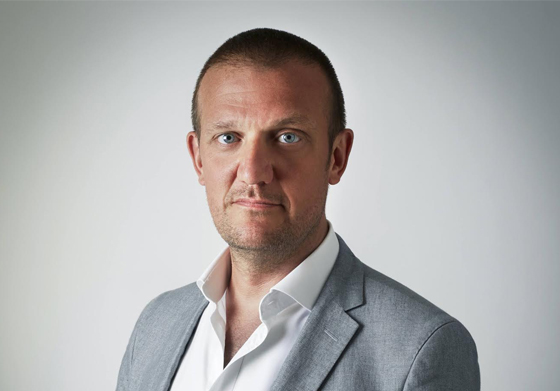 I've always had a fascination with technology and thanks to growing up in an entrepreneurial media family, was privy to the latest innovation & technology from an early age. Take that and my curiosity to understand how everything works, it's no surprise that when I started in what was a family print business and was asked if I wanted to take on more responsibility or try something new, I would always say yes.
Over the next 20 years, this saw me earn my stripes and progressing quickly from the lowly apprentice to senior Retoucher, Photographer, Client services & Sales Director. This knowledge of each aspect of the business helped me to have an empathetic approach to each department needs and the importance of the talent within, which eventually led me to take on the role of Managing Director. Being able to understand each facet of the business and encourage the best out of people, I'd still say is my biggest strength today. There will always be enduring times in business, but when you have a team that believes in a joint vision, enduring these times together will help you perform more strongly than a group of disbanded individuals.

And Today, this has helped us to become the confident and successful business that we are, evolving in the right way, knowing exactly what we are and where the customers business needed to be heading to remain ahead. So well in fact, that in more recent years it helped us sell the business to a private equity fund and meant the turnover has doubled over the last two years, whilst many of our competitors have disbanded or defunct.
Our focus for the future remains on employing that same attitude Globally, now being present in London, New York, Hong Kong, Singapore and Chennai.
The Jurys out with recent UK high street retail figures already showing a 'widely anticipated' disappointing Xmas performance. Sales were down on same period last year, driven largely by dropping consumer confidence which is consequently driving discretionary spend from 'nice to have' goods like fashion/electricals to Brits spending a quarter of wages on eating out.
What can we expect for 2017 then?
The uncertainty generated by Brexit may now worsen as 2017 continues in the face of an unclear government strategy, and many high street retailers are facing inflationary pressures from a devalued pound – price rises of imported goods/raw materials are inevitable, and we've already seen a number of high street retailers signalling price increases as their currency hedging options expire post Brexit. Here are three likely forewarnings we can expect to see on our high streets:
Bankruptcy as costs spiral and margins fall
Tougher trading conditions with the business going into survival mode, or
For the strongest, a chance to gain market share by holding prices lower and reducing the competitive landscape.
Is there any relief for these woes?
Despite all of this online sales figures have shown growth of between 15% and 20% over the same period last year. While online-only retailers have faired well, the winners are the most successful high street brands having great online stores which trade off their hight street image, and offer the opportunity to mix an online sales experience with in-store browsing and customer support – the best of both worlds. Look at Superdry investing in their biggest 'digitally inspired' branded store yet as they maximise every square foot to encourage interaction with the customer, whilst also growing their online sales with the right investment in infrastructure to support that same consistent user experience.
So for the best chance of success in a challenging environment, high street retailers need to look at both their digital footprint and make sure its fit for purpose – offering a simple and responsive customer experience, which is then tied in well with your call-centres and high-street stores to provide 360 degree service to your customers. My five words of advise for 2017? Spend money to save money.