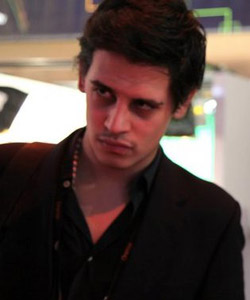 We are thrilled to announce Milo Yiannopoulos, Editor in Chief at The Kernel magazine, as the first member of our team for 'Ask the Expert' which launches at the end of the month!
In assembling a team of 'influencers' for our 'Ask the Expert' section we wanted perceptive, provocative and inspiring individuals.
Quite simply Milo Yiannopoulos does not provide 'sugar coated' answers to glib questions!
As a point of reference to Milo's no nonsense approach to topical issues, a quick glance at his recent piece 'The Grim Prostitution Of East London' for The Kernel, would leave a reader in no doubt.
However, say what you will about Milo, he is nobody's fool. He has written for The Telegraph, Wall Street Journal, Management Today and Real Business as well as being named by Wired Magazine as one of the top 100 most  influential people in Britains digital economy.
His answers to your questions may be unsettling but we are delighted to have Milo on our team.
To find out more about Milo Yiannopoulos or The Kernel magazine visit their website at www.kernelmag.com