Tom Leathes is part of a new generation of entrepreneur, having built and sold three web businesses in the last six years with colleagues Harry Jones and Alex Buttle. The most recent was sold to uSwitch.com last year.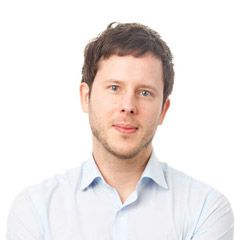 As CEO of Top10.com, launched in September 2011, Tom has already overcome the well documented problem of securing European funding by raising a $3.5m Series A round from amongst others Idealab (Pasadena) and Founder Collective (New York) in addition to Accel Partners and Forward Venture Partners.
Top10.com is more than simply a social recommendation platform and Tom leads the battle in his aim to become a game changer in the consumer's ability to search for and discover products.
With a Spotify App that has generated over 3m users and a new version of Top10 to be launched shortly on the web, we caught up with Tom and got straight to the point!
This month's Forbes magazine runs an article about LinkedIn called 'The Other Social Network'.
In the piece Jeff Weiner, Chief Exec, draws three concentric circles to show how LinkedIn makes its money. 'The outer one is marketing and advertising. Next, subscriptions. And in the centre is LinkedIn's richest and fastest growing opportunity: turning the company's 161 million member profiles into the 21st century version of a "little black book" that no corporate recruiter can live without. "That's the bull's-eye" he says'.
What is the bull's eye for Top10?
"We believe there's still a massive consumer pain point in discovering and buying the best products on the web – the experience is spread across too many places, and no-one knows who to trust.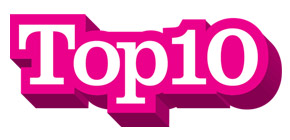 We're trying to solve this with Top10. Our bull's eye is collecting millions of real opinions and presenting them to consumers in a simple, meaningful and personalised way so they can make informed buying decisions.
To get there, we have two big challenges – I guess these are our rings:
First, we have to create amazing products that enable people to share opinions in an enjoyable way. We built a Spotify app earlier this year which has captured over a million music recommendations and we're about to release a brand new web app to create a similar experience in sectors outside of music.
Second, we need to make sense of all the data we capture, and build a highly compelling discovery experience on top of it. We do this by leveraging the social graph to personalise our output, and through design to build beautiful interfaces.
If we can achieve these two challenges, we can make Top10 the place that people go to as their default for finding products – and we've hit our bull's eye."
Thank you Tom.
To find out more about Top10 visit their website at Top10.com
Alternatively, to find out more about available office property in the Silicon Roundabout area contact Kushner at www.kushnerproperty.com